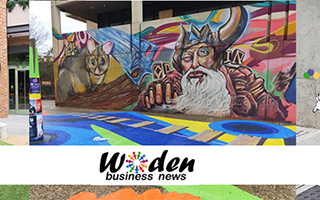 Woden Business News is an initiative of Lighthouse Business Innovation Centre.
Woden Business News aims to share inspirational stories, news, events and resources for businesses in the Woden area and the community they form part of - the new and existing startups, the entrepreneurs, small businesses, educators, Government, community organisations, not-for-profits and all the others that make this area such a special place to live and work.
About Lighthouse
Lighthouse is an innovation consultancy with a focus on capability building. The team at Lighthouse specialise in delivering programs, products and services designed to encourage innovation, creativity and entrepreneurship. Lighthouse works with entrepreneurs, investors and researchers to commercialise their ideas as well as established organisations and non-profits to create sustainable business models.
For more information visit www.lighthouseinnovation.com.au. Lighthouse, now fully independent is a subsidiary of the LHInnovation Pty Ltd group and was originally founded by the ACT Government and Epicorp Limited in 2008 to do the'heavy lifting' required to create sustainable businesses and organisations in the Canberra region.