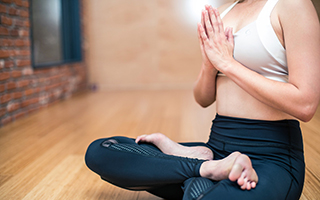 Being part of a community is not just about feeling at home it's about feeling like you are part of the big picture. Community is often thought of as the relationship you have with your neighbours and saying hello to people in the street, but it's also about supporting those in need, specific interests and activities, and a way of bringing people together to support a cause they believe in. Woden has community at its heart.
If you like riding motorbikes, making and collecting miniatures and old photographs, playing sport, singing in a choir, early Australian Maritime history, unique plants, fine lace and weaving, meeting up with friends, want to stand up for your suburb, or have a passion for old cars; there is a community group in Woden that is right for you. Here is a quick snapshot.
Woden Community Services run a series of events in partnership throughout the year including the Woden Valley Festival, Lift off Youth Music Festival and Annual Easter Egg hunt. They do this to create connections for people who may not be well connected but who want to be an active part of the community. They also step up whenever there is an emergency in the area including during the 2003 bushfires and working with those affected by Mr Fluffy. Another community organisation is L'Arche in Phillip, which is part of a worldwide federation of 154 communities in 38 countries and supports the integration of people with disabilities into the community.
Canberrans are known for their love of sports and Woden is well serviced by a range of training providers including karate and taekwondo through to team sports like basketball. The Weston Creek Woden Dodgers for example, can trace its origins back to 1958 and is the oldest continuing basketball club in the ACT. Soccer is said to be one of the fastest-growing sports in Australia, and Woden is well serviced by clubs like Woden Valley Soccer Club that caters for players as young as five right through to the mature masters competitions. The club is another long term resident having been established in 1988. It's a good thing that the Phillip Swimming and Ice Skating Centre is also local, because swimming is the other fastest-growing participation sport in Australia. If you are into rugby, baseball, tennis or ice hockey there are a number of clubs that you can join in Woden. If you are more of a solo exerciser you are also well catered for with gyms likes the Southern Cross Health Club, Fernwood and Anytime Fitness offering classes, personal training and access to the most current training equipment available.
If you are drawn more towards creative activities, you are also spoiled for choice in Woden. A dedicated Community Arts Officer and the Woden Experiment will ensure an increased focus on community performances, art expeditions, workshops and activities. A number of smaller unique groups also operate; ACT Miniature Enthusiasts for example, regularly participate in the popular Malkara Model Railway Exhibition, they also provide regular talks and workshops. ACT Textiles and Arts Association is for all things textiles and they not only run workshops and charity events (like producing heat packs for Palliative Care ACT) but also a fashion parade and bazaar where they sell their handmade goods. And for those with golden vocal chords, there are a number of choirs including Alchemy Chorus which was founded in 2016 which brings together people living with dementia, their carers and volunteer singers and musicians to encourage social engagement and music-making. The Australian Rugby Choir started in 1996 and promotes singing to the community both through participation at rugby matches and other community and charitable events.
If you are up for a challenge, maybe think of volunteering for the SEE-Change Woden project which is converting an old shed into an inviting, energy-efficient educational space for Canberra City Farm volunteers, schools, community groups and visitors to learn from this Low Energy Super Shed.