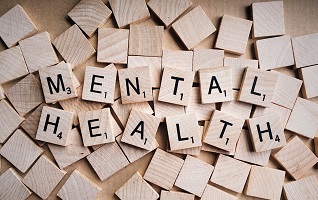 October is Mental Health Month which aims to raise awareness around mental health and wellbeing. It is also an opportunity to thank those who play an important role in supporting those with mental illness, like our social workers.

Michel Hansen is a social worker and founder of Making Connections Together (MCT). MCT provides support coordination, Training for staff in relation to behaviours, Behavioural Plans, mentoring and support and behavioural therapy through NDIS Plans. Michel works with clients in the ACT region including Yass, Murrumbateman, Goulburn and Cooma. In fact, Michel even has clients in Sydney and Melbourne.

Aiming to offer services that provide the best quality of care for her clients and are responsive to their needs, Michel maintains her CPD points with the AASW to be an Accredited Social Worker as well as any training that may benefit her clients and currently offers services using CBT, DBT, Mindfulness and Relaxation Techniques and much more.

Michel believes that starting MCT was always something she wanted to do and with the advent of the NDIS, she was able to expand her offering. Michel now also offers a range of natural therapy options, adding a more holistic approach to her practice. Some of these services include:

Emotional Freedom Tapping (EFT)
EFT can be thought of as the equivalent of 'psychological acupuncture' and is often used to treat people with anxiety and post-traumatic stress disorder (PTSD).
According to Michel, EFT works on the meridian points and where acupuncture uses needles, EFT uses finger tapping. The client taps on key energy points to release their emotional connection to the issue, once this emotional connection is lessened it enables the person to deal with the issue in a more calming way. Michel says this technique is used a lot with the police and veterans with PTSD.

Drumming
Drum Therapy uses African rhythms to promote healing, encouraging the person to move from a highly agitated or anxious state to a calmer more mindful state. Research studies are investigating the usefulness of this technique for treating stress, anxiety, mental illness, Parkinson's disease and a range of other physical and emotional disorders.

Reiki
Another service offered by Michel is Reiki, which is a subtle form of energy healing used to reduce stress.

Essential Oils
Michel uses essential oils to assist with calming the mind while assisting her clients. This is done with their expressed consent.

When it comes to mental health in the ACT, Michel believes the NDIS is struggling to understand the impact of a mental illness on a person's life and therefore plans are often less than optimal for the participant, but she is hopeful that this will change over time. She believes the biggest challenge is finding staff that will work with clients with high needs. She says it's also hard getting people in Canberra to travel to clients in areas such as Cooma.

Michel points to a lack of understanding about mental illness and the services and support needed, with many having a limited understanding of the term "Recovery" for people with a mental illness it means the person has obtained their baseline with their mental health. Michel stresses many clients work on maintaining their recovery level on a daily basis which may be a struggle not understood by many.

She also says that while there are a lot of groups out there raising awareness about mental health, people are still frightened to tell their story because of the stigma attached to it. So, this October as part of Mental Health month here are 10 ways you can take action to create a mentally healthier world https://www.blackdoginstitute.org.au/get-involved/mental-health-month

For more information about Michel and Making Connections Together visit http://www.makingconnectionstogether.com.au/.