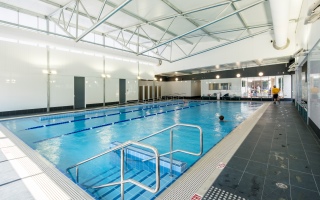 Opened in February 2018, Stellar Canberra, built by the Southern Cross Club is located in the heart of Woden. The $19 million purpose built state-of-the-art building is designed to look after the health and wellbeing needs of our local community, whilst creating a family focussed, relaxing atmosphere deigned to allow you to feel as healthy as you can be.
The Canberra Southern Cross Club has a long history of being involved in the health sector through their original Southern Cross Health Club, and the now 6 Anytime Fitness franchises owned throughout Canberra.
"We recognise the need for an increased focus on health and wellbeing in Canberra. We have built the centre as part of our vision to create a healthier community," said Canberra Southern Cross Club CEO Ian Mackay.
Stellar Canberra is home to a wide range of health and wellness services including;
A 17-metre indoor warm water pool with learn to swim lessons, hydrotherapy and aqua aerobics
A 90 place 'Kids Club' childcare centre,
A 24 hour Anytime Fitness Gym,
3 purpose-built group exercise studios, run by Southern Cross Health Club,
A women's only gym space
Stellar Café, offering LSR roasted coffee and a range of healthy snacks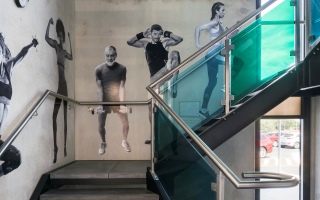 A full floor of allied health and wellness businesses, including:
FloatAbove- providing massage and float therapy services
Active Recovery Physiotherapy services run by Dianna Howell and James Olsen
The Healthy Eating Hub owned and operated by nutritionist Kate Freeman
Capital Rehabilitation Professionals run by Exercise Physiologist Lea McCaskill
Heart Support Australia- providing support, services and information for people who have experienced a cardiac event
Body Science EP- Exercise Physiologists
For more information about Stellar Canberra visit https://www.stellarcanberra.com.au/