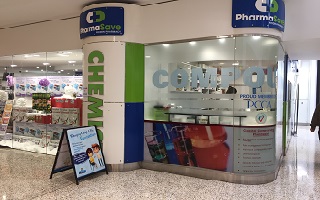 Type 2 Diabetes is a serious but manageable condition and while it requires daily management, it does not have to control your life. Your community pharmacist is there to help.
Adults with diabetes are at greater risk of suffering a heart attack or stroke, blindness, renal disease and amputations. Being able to effectively self-manage the disease in partnership with your health care team can prevent serious complications. The first step is to learn as much as you can about diabetes management and the services available to support you. Here are some questions you might like to ask your pharmacist:
Medication Management
What medicines are used to treat diabetes?
How are the medicines going to work and what are their side-effects?
How do I take my diabetes medicines and should they be taken with meals or on an empty stomach?
How does my diabetes affect any other medicines I am taking and are there any medicines I can't take?
Can I take supplements with my diabetes medicines?
I have a cold, will over the counter medicines interact with my diabetes medicines?
How can you help me to remember to take my medicines?
How do I store my diabetes medicines?
Can I drink alcohol with my diabetes medicines?
If I am sick, do I need to take my diabetes medicine differently?
What do I do if I miss a dose?How long will I need to take this medicine?
Is there a generic version of my diabetes medicine?
Diabetes Management
How often should I test my blood glucose levels? What do I need to test my blood glucose levels?
How do I use the blood glucose meter?
How do I ensure the results are accurate?
Where can I get testing strips and needles for my glucose monitor?
Living Well
What can I do to help me live well with diabetes, such as minimise long and short term complications?
Is there anyone who can help me track how my diabetes treatment is going?
Who should be part of my diabetes health care team?
What do I need to know about travelling with diabetes?
I have very dry skin since developing diabetes, is there anything I can take to relieve the dryness and itchiness?
Optimising treatment for diabetes is a combination of understanding the disease and maintaining motivation to make the necessary lifestyle changes to manage it. Your community pharmacist is part of the health care team that will support you in managing your diabetes. Your pharmacy provides a range of services that can assist you including a Diabetes Medscheck: an in-pharmacy medicines review specifically related to your diabetes. During a Diabetes Medscheck, your pharmacist will have an individual consultation with you and discuss how to get the best out of your medicines, use of your blood glucose monitor and equip you to effectively manage your diabetes. Your pharmacist can also provide advice on weight loss and pharmacy programs available to help you lose weight.
Speak to the friendly team at Pharmasave Woden Pharmacy, they provide a range of services including: compounding on the premises in a dedicated laboratory, vaccinations, MedsCheck and Diabetes MedsChecks, Ear piercing, Venosan Compression Stockings, Dose Administration Aids, Diabetes Australia Access point, Biometric passport Photos; specialised Sports and Injury needs as well as free delivery to the Woden/Weston/Tuggeranong area. For more information visit http://www.pharmasave.com.au