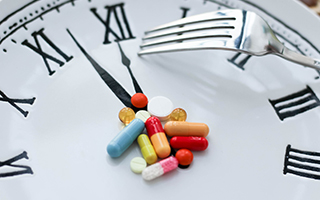 If you have been newly diagnosed with Type 2 diabetes, your community pharmacist will be an important part of the team that can help you manage your diabetes.
You will see them regularly when you collect your medicines, test strips and needles. It is also an opportunity for you to ask them questions that will help you to get the support you need to improve your life as someone living with diabetes.
Here is a checklist of things you may want to talk to your pharmacist about:
Medication Management
How are the medicines going to work and are there any potential side-effects?
How do I take my diabetes medicines? Should they be taken with meals or on an empty stomach?
Is it okay to skip medicines if I don't think I need them?
What will happen if I don't take the medicine, will my disease progress or stay the same?
How long will I need to take the medicines?
How does my diabetes affect any other medicines I am taking? Are there any medicines I should not take?
Can I take supplements with my diabetes medicines?
If I have a cold, will over the counter medicines interact with my diabetes regimen?
Can I drink alcohol with my diabetes medicines?
If I am sick, do I need to take my diabetes medicines differently?
What do I do if I miss a dose?
Is there a generic version of my medicines?
How do I store my medicines?
I take multiple medicines; how can I avoid problematic drug interactions?
How can I remember to take all my different medicines when they are taken at different times of the day?
Diabetes Management
How often should I test my blood sugar levels?
What equipment and supplies do I need to test my blood sugar levels?
How do I use the blood glucose meter?
How do I ensure the results are accurate?
Where can I get testing strips and needles for my glucose monitor?
What do I need to know about travelling with diabetes?
How do I know if my sugar is too high or too low and what should I do?
You can help to head off diabetes complications by having regular checks of your eyes, feet, kidney function, teeth and gums. Your community pharmacy can also provide regular blood pressure checks, cholesterol testing and blood glucose monitoring. Come into the pharmacy and get the support you need to improve your life as someone living with diabetes. Speak to the friendly team at Priceline Woden located in Westfield Woden Plaza, they are here to help.