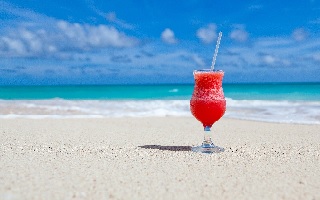 In many parts of the world measles is still a common disease. If you are planning a cruise to the Pacific, touring Asia, maybe a safari in Africa or visiting some areas in Europe; you need to be aware that outbreaks still occur quite frequently.
In fact, globally there has been a resurgence in cases in countries where measles had previously been eliminatedi. In the first quarter of 2019, 97 measles cases were reported in Australia the majority of which were imported from countries that reported outbreaks of measles, including popular tourist destinations like Vietnam, Thailand, Indonesia, Myanmar and the Philippines.
You might not be protected
You may think you are protected if you were vaccinated as a child, however many Australians born between 1966 and 1994 may not be fully vaccinatedii. Children in Australia receive two doses of the MMR (measles-mumps-rubella) vaccine, one at 12 months and then again at 18 months. Until the early 90's the second dose of the vaccine wasn't routinely given. This means that some people may think they are immunised, but they haven't in fact received the second dose.
Tourist hotspots can facilitate the spread of the disease
Measles is a very serious disease and highly infectious. Places like airports and train stations, crowded with tourists and locals provide the perfect environment for the disease to spread, especially as the virus can survive for up to 2 hours in the airiii. The first symptoms of measles are similar to that of many other viral infections - a runny nose, cough and fever. As a result, people usually carry on going about their business, but at this point they are already infectious. If you are not immune to the virus and come into contact with someone with the virus, you have a 90% chance of catching measles!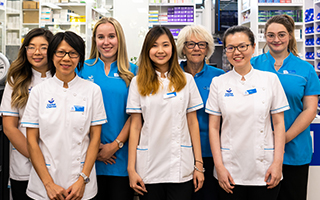 Serious complications
Measles should not be thought of as a mild disease. The initial symptoms last for 2-4 days and are then followed by a rash that appears on the face and neck and then more generally across the body. Some people can experience complications which can range in severity from diarrhoea to pneumonia and in some cases even permanent brain damage and death.
Your community pharmacist can help
The good news is, if you are unsure whether you have been fully immunised you can speak to your GP, have a blood test or check the Australian Immunisation Register. If there is no written record of you having the two doses of vaccines you can get a booster shot which is safe and highly effective. The MMR vaccine is one of the most readily accessible vaccines you can get. Depending on the state or territory where you live, your community pharmacist may also offer vaccination services, providing a convenient location and opening hours for you to get vaccinated.
Travelling with young children
Young children can be at serious risk of complications if they contract the measles virus, therefore it is essential for them to be vaccinated. Children usually receive the MMR vaccine at 12 months and 18 months of age. If you are travelling with a baby, you should speak to your doctor as the first dose of the vaccine can be given at 6 months of ageiv.
For more information about measles visit https://www.science.org.au/curious/people-medicine/measles-everything-you-need-know and speak to the friendly team at Capital Chemist Curtin or other health care provider if you have any concerns or questions.
i https://www.who.int/csr/don/07-may-2019-measles-western-pacific-region/en/
ii https://www.abc.net.au/news/health/2019-04-10/measles-spikes-prompts-immunisation-warning-are-you-at-risk/10986172
iii https://immunisationhandbook.health.gov.au/vaccine-preventable-diseases/measles
iv https://www.science.org.au/curious/people-medicine/measles-info-travellers