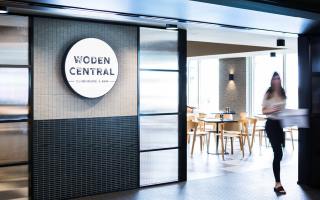 Located in the heart of Woden at the Southern Cross Club, Woden Central provides a wide range of contemporary dining options for all ages. With distinct dining areas catering to a range of needs, Woden Central is an exceptional dining destination.

The centrepiece of the new dining space is our Wood fired Pizza oven. Our Chefs fire up the oven to around 400 degrees, which makes the pizza bases light and crispy, and there is a range of Pizza flavours everyone can enjoy.

For adults the light filled Patio restaurant offers full table service available at dinner times and the lush greenery and peaceful atmosphere is perfect for a relaxed evening out.

Henry's family dining area is ideal for families with views from the dining area directly into the kids play space.
"Henry's family dining area at Woden Central offers good food at good value," said CEO Ian Mackay.

"The Henry's children's menu features a range of healthier choices, designed to be nutritious and fun to eat, plus our new games arcade and play area offers a great space for the kids."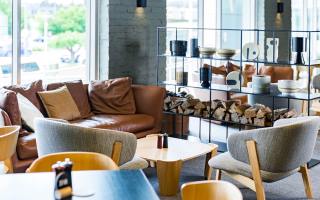 For those seeking a more casual dining experience, Woden Central offers a Café and the Clubhouse & Bar. The Cafe serves the Club's custom Blend coffee roasted by Lonsdale Street Roasters. A wide range of light meals and desserts are also available.
The Clubhouse & Bar offers a wide range of dining and drink options, including 14 varieties of beer on tap and an extensive wine list featuring a range of Australian wines. With plenty of screens for sporting action plus and comfortable nooks to sit in, it is the perfect place for after work drinks or to enjoy a meal and a drink whilst supporting your favourite team.

Woden Central also offers value deals on certain nights such as Pizza Sundays offering a Pizza and drink for $17.90, kids eat free Mondays and 'Well Burger Me' on Tuesdays featuring our gourmet burgers matched with a schooner of local Canberra beer.

No matter what time of day and what day of week, Woden Central is serving up great value dining 365 days per year.
For more information visit https://www.cscc.com.au/woden