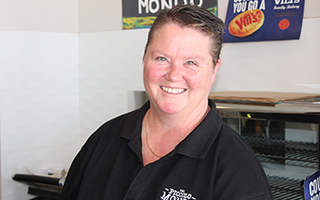 Janette Spaven had always dreamed of opening her own small Italian-style hole-in-the-wall café. After 20-years working in the catering industry, an opportunity came up and Janette decided to take the plunge, selling her investment property and opening Piccolo Mondo near the Woden Bus Interchange.

Along with long-time friend Carmel, Janette makes everything fresh onsite.

"We do sandwiches, rolls, wraps, fruit salads and yoghurt pots and of course, great coffee!" says Janette.

For those who need their coffee fix on the way to work in the morning, Piccolo Mondo sells Lonsdale Street Roasters coffee!

After being open for only 5 months, Janette says they already have a lot of regulars.

"We know people by name and it's great when they are on the way to work and we can say, "Hi Patrick, your usual flat white, today?"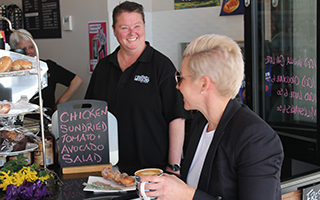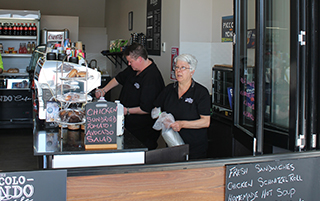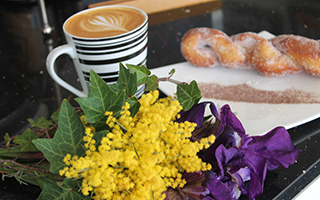 Janette started in catering when she was 16, "I started as a kitchen hand and then a manager encouraged me to study further so I went to TAFE and did a Diploma in Business and Hospitality and from there I got a manager's position at the David Jones restaurant in Woden".

"I was at David Jones for about 15 years managing their Woden and Civic restaurants and from there I managed the cafés in various government department buildings."

"Eventually I decided to bite the bullet, I had a lot of annual leave saved up so I got paid out, sold my investment property, and started a business and I don't think I will ever look back," says Janette.

Janette is a perfectionist when it comes to coffee. "I am passionate about making coffee well and have very high standards, so if it doesn't look right it gets tipped out and made again!"

"We always get compliments on our iced coffees," says Janette. Apparently, the secret is a small bit of caramel.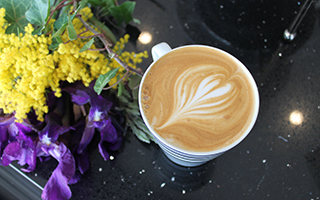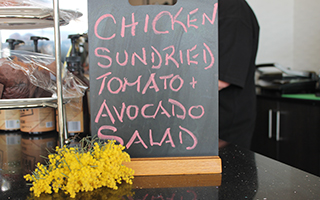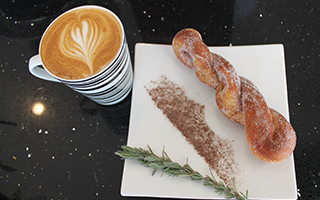 Janette says they also offer schnitzel rolls and their cakes are also very popular, but the product that seems to walk out the door is their sugar-coated brioche twist – Yum!

If you are anywhere new the Woden Town Square, Piccolo Mondo will be especially opening on Saturday the 5th October for the Woden Business Showcase Community Picnic and Floriade in the Suburbs between 12pm and 3pm. It's the perfect opportunity to come and taste their great coffee and try one of their brioche twists.

Also, keep your eye out for their regular specials. For the after-school student crowd, there are often hot chocolate and doughnut specials and Janette is looking at getting a slushy machine for summer.

Piccolo Mondo is a great place to have something to eat or drink while you wait in eye-shot of your bus. A popular stop-off for the office workers nearby, there is a constant stream of public servants standing shoulder to shoulder with tradies. And we can definitely vouch for the coffee!