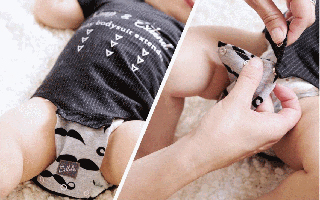 Toast always falls jam-side down; it will rain just after you wash the car, and babies will outgrow their onesies before they've worn them out.
Shopping for baby clothes is one of the most enjoyable parts of waiting for the new arrival, whether you are the parent or the grandparent. However, trying to work out what size your baby will be wearing in each season can be a challenge. Not only do you not know whether your baby will be born early or late, but you also don't know how big they will be and how fast they will grow. In fact, babies change size up to 6 times in their first year. The solution: a bodysuit extender!
Olga Imbriano is a mum of two and owner of Bellelis, an online store producing eco-friendly handmade products for parents and babies. Originally from the Czech Republic, Olga met and married an Aussie and moved to Australia, where her second daughter, Sofia, was born.
Olga had used bodysuit extenders with her first daughter, but when Sofia was born, she went searching for them, but couldn't find anything like that in Australia.
While Olga could purchase bodysuit extenders from overseas, she found that the clips would not fit the local brands and the cost of shipping was more than buying a new bodysuit. So, with a background in finance and zero experience sewing, the foundations for Bellelis were laid. Olga bought a sewing machine and set out to sew her own extenders that would mean a bodysuit could potentially last from newborn to toddler.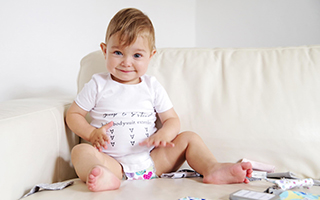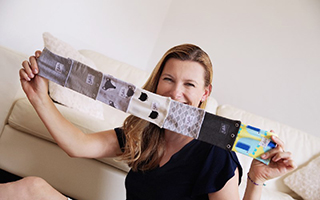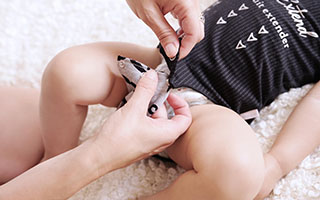 While ideas are dime a dozen, it's the execution that counts. Even the simplest and most obvious ideas can be complicated to put into practice. It took Olga months as she struggled to find the right snaps, then a supplier, and finally endless testing to make sure that the extender worked on different clothing brands. Her Snap & Extend® bodysuit extenders are now compatible with brands like Bonds, Big W, Best & Less, Kmart, Target, Cotton On, Country Road, Seed, H&M and more.
Soon Olga was getting requests from other mums and family members for her handmade bodysuit extenders. With challenges like babies with long torsos, hip dysplasia or wearing cloth nappies; the bodysuit extenders were a cheap and easy problem-solver for many mums.
When Sofia turned one, Olga was planning to go back to work. That's when she discovered that the company she had worked for had shut down. Luckily for Olga, Bellelis had turned into a viable side hustle and she had options. Discovering she had a passion for sewing and the fact that in just 18 months Bellelis had sold more than 3,500 bodysuit extenders, Olga decided to take the plunge and make Bellelis her full-time job.
While Olga still sews all the Snap & Extend® bodysuit extenders herself, Bellelis has grown and now offers a range of clever baby products. Underpinning Bellelis is a clear philosophy of reducing waste and minimising the impact on the planet. Like the Snap & Extend® bodysuit extenders, many of the products encourage re-use or multipurpose use and there is a conscious effort to ensure packaging is plastic free and where possible made from recycled materials.
For more information visit https://bellelis.com.au/.