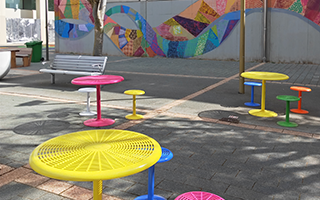 The Coronavirus pandemic has briefly pushed pause on our busy cities. Will things go back to the way they were before COVID-19? Not necessarily and maybe they shouldn't.
This might be the opportunity to step back and re-imagine what we want our cities, towns and neighbourhoods to look like in the next 20 years. The urban planning decisions we make today shape our societies. Economic fallout from the COVID-19 pandemic, climate change, population growth and changing demographics will impact on this busy hub in the south of Canberra.
As people have been forced to spend more time in their homes and neighbourhoods, their aspirations for their town may have changed. We asked a group of people who live, work and play in the Woden Valley what their wish list would be for the Woden of 2040?
The Council - Woden Valley Community Council President, Jenny Stewart
The Business Owner – Tom Adam from Canberra Martial Arts & Fitness
The Scientist – Jenny Edwards from Light House Architecture and Science
The Residents – a group of residents from all ages and stages
The Residents
We spoke to a number of Woden residents – single, married, families with young children, families with teenagers, older people, young people, people with disabilities, people who like to exercise, people who use public transport and people who don't – to work out what they would like on their urban planning wish list for the Woden of 2040.
More public spaces, green linkages and parks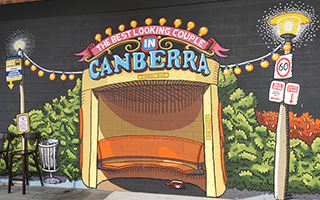 Artist: Trevor Dickinson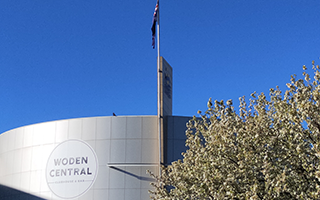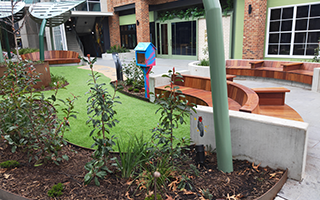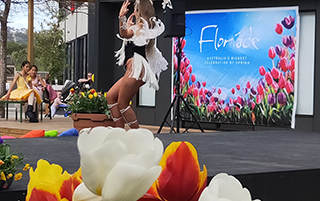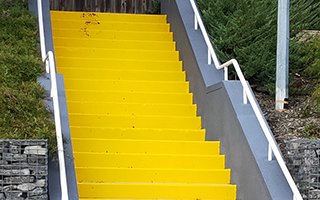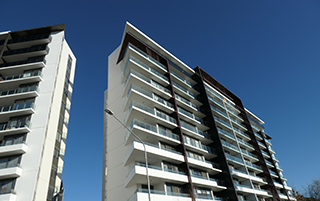 It may be a reaction to being restricted to our own homes and local areas during the pandemic, but all the residents we spoke to had more green spaces at the top of their wish list. Some of the suggestions from residents included
"One of the things I feel is that parks are really missing, especially with all the apartments going up. We are forgetting that some people who live in units also have children. I would love to see a family space with barbecue areas and a play area".
"There are plenty of walking and bike trails however, there could always be more."
"In the open spaces, more parks could be established similar to the planning in Denman Prospect."
"One of the things I would like to see is a community garden and I think they are really important. It gives older people who are socially isolated something to do. This gives people something to do as well as somewhere to congregate".
"We both agree that the Woden area is such a concrete area so more green areas should be developed. That square area where the post office was would be great as a green area with kids play area, gardens etc. It would also create shade, better air quality, and cooler temperature in that area".
"I also thought of rooftop gardens. Maybe a beehive area that could also be used as school excursion for kids to learn about the eco-environment and the important role bees play in it".
"Woden lacks a nice community gathering area."
"I think our infrastructure like cycling paths is excellent, but I would just like to see it maintained with the vegetation cut away and it would be nice if they were wider in some areas."
"I would love more open parks and improvement in our swimming pool, it's too cold to swim in. Upgrade the pool, add some waterslides and make it more family-friendly. An aquatic centre would be fantastic".
Opportunities for leisure, entertainment and social connection
Other than some really good restaurants, residents feel that Woden doesn't really have much to offer in the way of entertainment, but it does have 'good bones'. With many new families and young people moving into the area, residents feel that there needs to be some thought given to leisure infrastructure and placemaking activities. Some suggestions from residents include
"The town square can be brightened up considerably and there needs to be some shelter and covered areas where you can sit."
"Maybe we could consider having a better stage in the Woden Town Square to encourage community activities. I think that could be a really good performance space".
"Despite there being restaurants, there is minimal night life with bars to attend".
"It would be awesome if we could have markets here, but undercover so we don't need to go to EPIC all the time."
"More cafés, bars and restaurants in the centre would be great".
"Artworks and folk music would be great."
"It would be cool if the Phillip car yards area eventually became a bit more like Braddon. Upgrade the existing green spaces in the courts then they could be surrounded by cafés, restaurants, shops with residential above."
"There should be live music and Sunday sessions."
"If we are surrounding ourselves with more high rises, where are the people who live there going to go and what are they going to do?".
"If a great green area was created, there could be events held there, e.g. a sculpture festival. I was thinking of a smaller scale of the one held in Bondi every year".
"Eddison Park needs to be developed a bit more, but the parking around there is minimal".
"The skate park could be made bigger."
"Our parks need upgraded children's climbing equipment."
"We need green linkages for walking and cycling so that we can have our own equivalent of a bridge to bridge walk or like walking around Lake Tuggeranong".
Age-friendly and disability-friendly improvements
Many of the residents would like to see Woden become more age and disability-friendly. Concerns around uneven footpaths and the distance people with mobility issues have to walk to catch public transport need to be addressed. Some of their comments and suggestions include
"It's way too far for a lot of people to walk. Bus access can be problematic especially if you are disabled."
"Our access to public transport needs to accommodate elderly people a little bit more, while we have decreased the stops we have also increased the distance elderly people have to walk to a bus. Maybe we need to implement an elderly bus route or small minibus that can get them to a main bus stop?"
"Public seating needs to be better thought out. I find them way too low which creates a problem for me as a disabled person, I find it really hard to get up."
"I'm really worried about lack of parking and disability parking".
"The cobblestone effect on some of the paving is so uneven and a trip hazard. I would like to see some of the cobblestone effects removed".
Architecture and identity
Many residents feel that Woden needs to develop its own distinct identity. Some suggestions include
"More cool architectural residential buildings with a mix of different developers and designers."
"Woden and Phillip doesn't really have an identity like Braddon or Kingston and it would be great for it to have one. Not keen for it to end up similar to Gungahlin."
"There also needs to be more diversity in shopping, boutiques rather than big retail chains".
"Please stop boxing us in. We have got enough units. If they want more unit style housing, then rather have town housing where people have a small garden. Even terrace housing where there is a front and a back".
Decisions made now will impact the Woden of 2040. These design decisions should take into account the aspirations of a broad cross-section of the Woden community. A people-first approach needs to be adopted to urban planning so that the residents of Woden have a town that they love to live, work and play in.
If you would like to have a voice in the Woden of the future. Visit the Woden Valley Community Council, they are a non-political, voluntary lobby group for the Woden Valley Community Council.