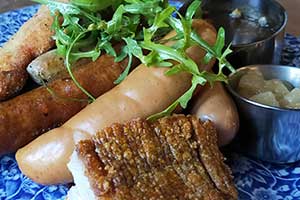 With hashtags like #foodspotting #foodie and #foodstagram - cafes, restaurants and bars are more popular than ever! The Woden area has some amazing foodie locations whether for a special occasion, coffee or a quick bite. Below is a quick taste of some of the diverse cafes, restaurants and bars that the Woden area has to offer!
The Bavarian is another new addition to the Woden shopping area. Fast and casual The Bavarian offers a range of Bavarian classics paired with some fantastic beers. The Bavarian has locations across Australia, but Woden is the first Canberra location. Giant pretzels, mac and cheese balls, pork knuckles and schnitzels are menu staples. The Bavarian is a perfect restaurant for warm comfort food during the winter season but also offering beautifully crisp cold beers in the summer and the ability to build your own salad. The Bavarian is also a great spot for families and sports fanatics with kids discount on Sunday, tv screens with real-time sports streaming, weekly specials and happy hours.
Beyond the Woden shopping precinct, there are also some fantastic hidden gems within the Woden suburbs.
A Bite To Eat in Chifley is a simple, local and retro decor cafe/restaurant located at the Chifley shops. Opened in 2004 and 3 time Delicious magazine winner, A Bite to Eat is definitely a foodie staple in the Woden area. Open 7 days a week A Bite to Eat can provide you with everything from your Tuesday morning coffee to your Friday night drinks. Beyond offering great hours with a delicious menu, A Bite to Eat has something that definitely makes them stand out. Their interior! With retro furniture, mix-matched cutlery, rich interior textures and vintage knick-knacks sprinkled throughout, A Bite to Eat definitely provides some insta-worthy snaps. In terms of food, A Bite to Eat's menu ticks all of the boxes, everything from the beef cheek benedict to the southern fried chicken burger. And did we mention that there are plenty of vegetarian options and an extensive wine list! There are also some $20 weeknight specials with curry Wednesday and schnitzel Thursday.
Space Kitchen has some of the most creative and unique food you'll find in Canberra, with their deserts being famous for both their incredible design and decadent tastes. Their insta-worthy creations are a foodies dream, but not only does Space Kitchen offer food art it also tastes fantastic! Don't believe us? Check out their Instagram (@space.kitchen) for some seriously mouth-watering creations. Savoury eaters have no fear - Space Kitchen also has an extensive breakfast and lunch menu and when we visited at 11am, it was packed with people enjoying coffee and cake meetings. Space Kitchen offers everything from eggs benedict with panko-crumbed pulled pork croquette to blueberry waffles with apple caviar and fairy floss. There is no shortage of innovative, inspired and delicious food at Space kitchen. Space kitchen is open for breakfast and lunch every day except for Sunday so there really isn't an excuse not to go down and join the queue of people snapping pictures of the dessert creations at the counter and enjoy what they have to offer.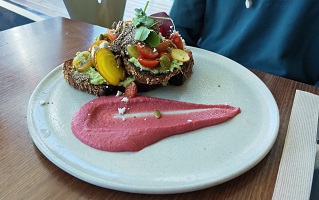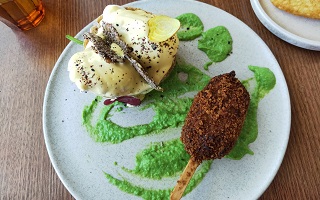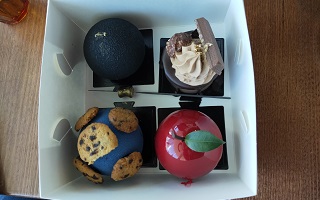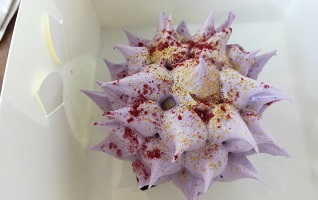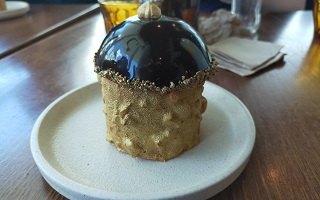 With locations in Sydney and Newcastle Sushi Musa is a new addition to the Woden area but they are already establishing a fantastic reputation. Sushi Musa is a definite upgrade from the generic food court Sushi chains. Launched in 2018 Sushi Musa strives to deliver an exceptional sushi train experience while also offering an extensive a-la-carte menu. Of course, the interior of Sushi Musa is breathtaking with a modern and contemporary design. Sushi Musa only uses the fresh fish of the season and the a-la-carte menu is designed by their head chef. In terms of menu Sushi Musa offers all of the sushi classics but also have a range of sashimi, edamame, takoyaki and crab claws. Open 7 days a week from 11.30am - 9pm, there is no reason not to drop into Sushi Musa whether it is during your lunch break or after seeing a movie in the evening, Sushi Musa will tick all sushi aficionado boxes.
Great locations, insta-worthy dishes, diverse menus and of course delicious foods are all available in Woden.